,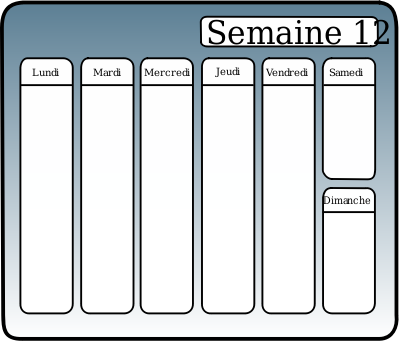 Add "todobaad" in Somali to your vocabulary.
todobaad, nom
Examples of todobaad
Usage: todobaad kan
Indefinite article: todobaad

Definite article: todobaad da
Possessives
1
1
todobaad dayda
2
todobaad adigu
3
todobaad waxeeda (f.)
todobaad kiisa (m.)
English: Somali Planning Dictionary
todobaad
in other languages
1 maalin: Axad.
2 maalin: Isniin.
3 maalin: Salaasa.
4 maalin: Arbaca.
5 maalin: Khamiis.
6 maalin: Jimca.
7 maalin: Sabti.